The logo, photos of the Helsinki-Uusimaa Regional Council and the Helsinki-Uusimaa Coat of Arms
The Helsinki-Uusimaa Regional Council's Logo
The logo emblem is from the graphic designer Petteri Lehtinen and in use since 2013. Both a vertical and horizontal version of the logo have been made. The texts, colours or shape of the logo may not be altered in any way. The dimensions should always be kept as originals.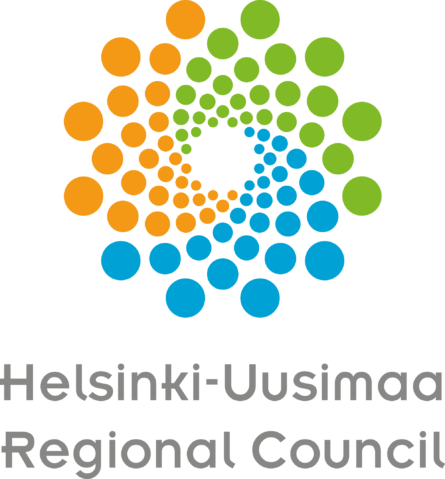 The historical, regional coat of arms used by Helsinki-Uusimaa today
The Helsinki-Uusimaa Coat of Arms has two wave-shaped silvery stripes on a blue bottom and between them is a golden boat with a rudder.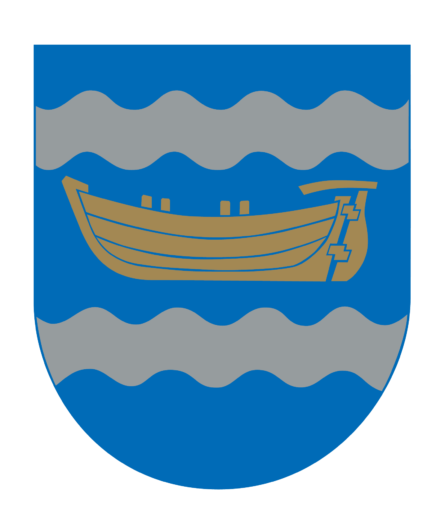 It originates back to the 16th century, and the first photo of it is from 1599. A boat is an old traditional symbol for coastal regions. Two silvery currents are probably referring to the regional rivers that used to be important routes to the inland.
The use of the Helsinki-Uusimaa Coat of Arms
An association or community can use the coat of arms in printed matters or similar by informing the Helsinki-Uusimaa Regional Council. This coat of arms is also used in some international contacts. A permission is needed for commercial purposes. The golden boat can be replaced with yellow and the silvery stripes with white. The coat of arms should always be used in its original shape.
Photos
The photo directory includes photos for the use of media. These photos can be used freely for journalistic purposes. They cannot be used for commercial purposes or in misleading circumstances. We kindly ask you to mention Helsinki-Uusimaa Regional Council as the source.
This page was last updated: 12.9.2023