News
Otto Meri full member of CPMR BSC Executive Committee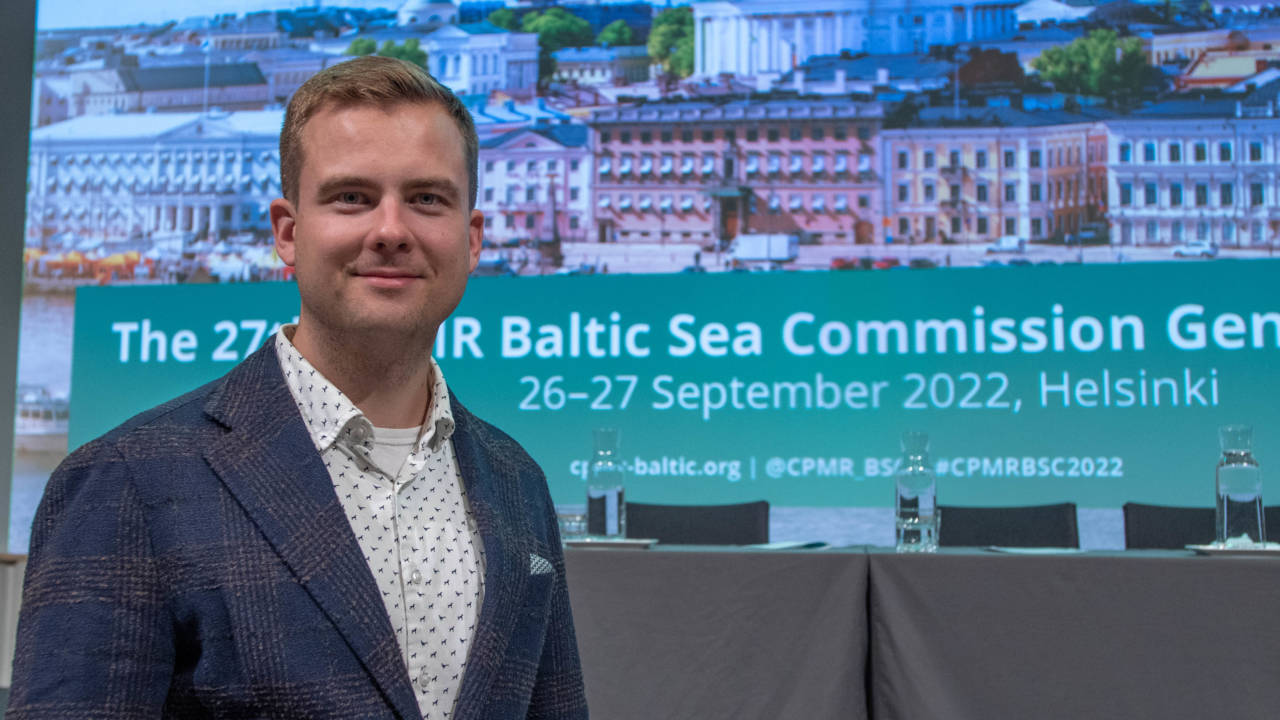 Mr Otto Meri, Member of our Helsinki-Uusimaa Regional Assembly has been elected to the CPMR Baltic Sea Commission Executive Committee (BSC) for a two-year period. CPMR stands for the Conference of Peripheral Maritime Regions. The BSC organisation had its annual General Assembly 2022 in Helsinki in late September.
– I think my full membership in the Committee, along with the participation of Helsinki-Uusimaa in the activities of the BSC is a noteworthy possibility to make a real impact on European decision-making and the development of the Baltic Sea Region. The focus lies especially on energy and climate issues, as well as on better international transport connections, Mr Meri says.
Mr Tomas Mörtsell from the Västerbotten Region, Sweden was elected BSC President. New Vice Presidents are Mr Richard Sjölund representing the Finnish region of Ostrobothnia and Mr Romek Kosenkranius from Pärnu, Estonia. Ms Lucille Ehrhart from France continues as the executive secretary for another period.
Apart from the presiding officers, the Executive Committee includes four members with a designated deputy of their own. The alternate member for Mr Otto Meri is Mr Pekka Komu from the region of Päijät-Häme.
CPMR promoting interests of coastal regions – Helsinki-Uusimaa active in BSC
The Conference of Peripheral Maritime Regions (CPMR) is a think tank and interest organisation for its member regions, and it is working as the united voice of peripheral and coastal regions towards EU decision-makers. Our Helsinki-Uusimaa Regional Council is mainly active in its Baltic Sea Commission (BSC).
Policy sectors like maritime and other transport issues, energy, fisheries, research and regional development are in the commission's focus. The CPMR has 160 member regions in 28 European countries. In addition to Helsinki-Uusimaa, the other Finnish regions are Päijät-Häme, Kymenlaakso, Southwest Finland, Ostrobothnia, Oulu and Åland.
We at the Helsinki-Uusimaa Regional Council had the pleasure of hosting the General Assembly 2022 on September 26th to 28th. About 70 regional decision-makers attended the event, lively debating and discussing the furthering of cooperation in the Baltic Sea Region.
Find out more about the organisation: